We specialize in the following
Investments
US Eagle
US Buffalo
Perth Mint
Krugerrand
Maple Leaf
Nugget
Philharmonic
Panda
Credit Suisse
PAMP Suisse
Engelhard Bars
Johnson Matthey Bars
Silver Rounds
100 Corona / 100 Korona
Junk Silver Bags
50 Peso
1 oz bars
1 oz rounds
10 oz bars
1 kilo bars
100 oz bars
1,000 oz bars
We make strong offers on the following numismatic coins:
Gold Double Eagles
Silver Peace Dollars
Silver Morgan Dollars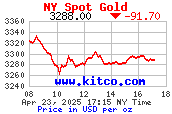 SPOT GOLD PRICE FOR GOLD BARS
IN USD
PER TROY OUNCE
Gold
Sell
Buy Back
1 oz American Eagle
Spot + $65


only 10 left

Spot + $10
PAMP 24K
1 oz Bar


Spot + $30




only 14 left



Spot
1 kilo recognized bar
(approx. 32.15 oz)
Spot + $10 per oz


pick-up approx 3 days after payment

99% of Spot
Silver
Sell
Buy Back
1 oz round
Spot + $1.00


pick-up approx 7 days after payment

Spot
10 oz to 1000 oz pieces
POR
call for inventory
POR

Red means out of stock and subject to availability!
"Buy Back" means you bought from us and we are buying them back.
Sell price is only for items in stock or available for order as indicated.



*Prices may vary for gold deals below 5 pieces and silver deals below 200 troy ounces




PAYMENTS ACCEPTED
FOR IMMEDIATE PICK-UP: CASH ONLY!
WE ALSO TAKE WIRES AND SOME CASHIER'S CHECKS
(we comply with all federal reporting requirements for large cash transactions!)
(we do not tolerate attempts to avoid federal reporting requirements!)
MINIMUM PURCHASE
Selling to us invokes a $750 minimum.
Buying from us invokes a $1,500 minimum purchase so that your transaction is California sales tax exempt.

Higher minimums apply when items are out of stock!

THESE ARE TEMPORARILY LOWERED MINIMUMS
PRICE GUARANTEE
We will beat any other dealer's price on anything we have in stock. But we won't sell below spot.